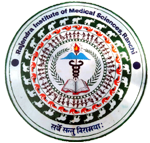 राजेन्द्र आयुर्विज्ञान संस्थान, रांची
Rajendra Institute of Medical Sciences
An Autonomous Institute under the Govt. of Jharkhand
Ranchi, Jharkhand
CAMPUS
---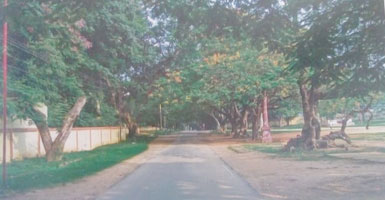 The life of a doctor is a tedious one. from endless hours of duty to beign updated about the latest advancements in medicine, there is little time to spare for other intrests. As a result, they end up spending a good deal of their time at the campus, which eventually becomes a second home to them. As for the building doctors, campus is their school school, their playground, their home and their life. Catering to both the doctors and the medicos, the campus with its vibrant ambience entertains and comforts their mind and soul.
When the students set foot in RIMS, they're just a bunch of ambitious folks.But their metamorphosis into dynamic doctors take place in this very campus, which has witnessed hundereds of men and women become some of the fitness doctors in the country and around the world. The sprawling campus includes an enormous college building, an even larger hospital and a multitude of other structures and facilities.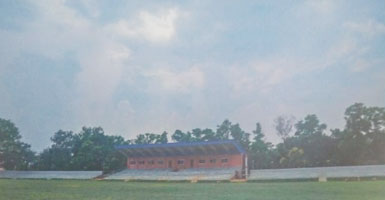 The Stadium was recently rebuilt to include stand for audiences which can seat a 1000 people at a time. The pedestrian walk which runs around the stadium is a favorite spot for joggers and casual walks for students and faculty alike.
For the nature lovers, we have a host of well maintained, lush green parks having a variety of Trees and shrubs, which are a delight to watch espically during the season of spring.
The major parks are The Rajendra Prak, Major Sankalp park, Sanjeevni park, Albert Ekka Park, Swami Vivekananda Park and the RIMS Circle. The students and the professors of RIMS have themselves donated a lot for plantations all over the campus, especially the parks where a majority of saplings and plants were planted with the help of donations made by students and doctors. A special mention in this regard is for Dr Sachindra Kumar, (2009) who has single handedly managed the Green Drive in RIMS.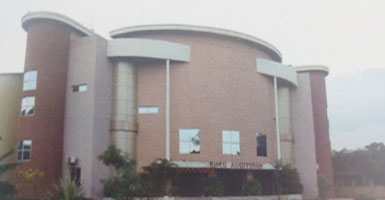 There are two Auditoriums in the Campus, one being a Multipurpose Auditorium which hosts a number of seminars, functions and competitions. The Mini Auditorium serves as lecture theatre as well as a venue for small events and meetings.
A RIMS canteen which is open throughout the day, serves to satisfy the palate of the medicos. The Campus also boasts a coffee shop which is open till late at night and gives the medicos and doctors their much needed daily caffeine to work through their hectic daya and nights.
The institute boasts several clubs and societies which help the students to pursue their extra - curricular intrests and aim for a holistic progress for the students. These include a Quize Society, a Literary Society and a Movie Club.
HOSTEL
---
Away from the care & pamper of parents, a student experiences the actual realms of life residing in a hostel. Beyond books & lectures, a medical student grows by comprehending a great deal about independence, struggle, management, politics, unity & companionship during their stay in the hostel. Life in a hostel can be a life changing experience.
BOYS' HOSTEL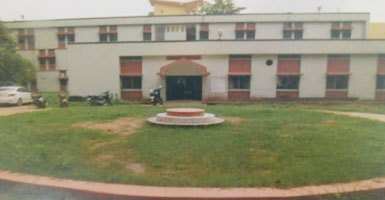 The college started with 2 Boys' Hostel in 1960 with rest 5 following up later. Each hostel has a sprawling green campus with trees of variety in abundance. Every hostel is divided into blocks and each block into floors. Every hostel is divided into blocks and each each block into floors. Parking space is provided to every student processing vehicle. Each male UG & PG student is provided with a well furnished room with 24 hrs uninterrupted electricity. Good sanitation facilities are provided. A student is allowed to install AC against submission of affordable electricity charges. Every hostel has a common TV room equipped with LCD TV having DTH connection, a place that heat up with every cricket & football match. TT table & carrom table is also provided. Laundry, newspaper, magazine, cobbler etc. are other amenities provided to the students. Each floor has its own sweeper & toilet cleaner working under RIMS Cleaning Services. The Mess facilities are provided by private caterers that fulfil the requirements of the students by serving up hygienic & tasty food.
| Hostel | No. of Rooms | Accomodation |
| --- | --- | --- |
| 01 | 148 | Undergraduate |
| 02 | 152 | Undergraduate |
| 03 | 152 | Undergraduate |
| 04 | 148 | Intern/HS |
| 05 | 102 | Postgraduate |
| 06 | 102 | Postgraduate |
| 07 | 150 | Postgraduate |
GIRL'S HOSTEL
Ladies hostel is serving the need to provide good and secure accommodation of girl students of RIMS, Ranchi. The Ladies Hostel is a colony of six hostels. Following are the details:
| Hostel | No. of Seats | Mess |
| --- | --- | --- |
| UG I | 66 | |
| UG II | 158 | |
| UG III | 112 | |
| UG IV | 98 | 2 |
| PG I | 106 | 1 |
| PG II | 112 | 1 |
The hostels UG I and UG IV were the first ones to be constructed in the year 1960 and further planning led to the construction of the other four hostels.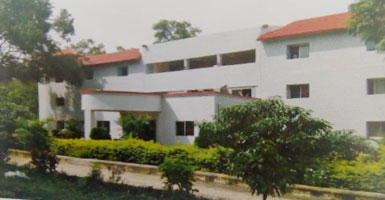 The rooms are well equipped. Each student is entitled to a separate bed, a rack, a table and a chair. There is proper sanitation with an adequate number of bathrooms provided in respective lobbies of each hostel.
The cleanliness and maintainance is well taken care by the hostel staff. There are 4 messes available in the Ladies Hostel which are run by private caterers. Tasty and healthy food is served in the mess and strict hygienic conditions are observed while cooking and dining.